Art, Craft & Design Centre
Exclusively for Children
COVID UPDATE
Due to the high number of Covid cases we have decided that is in the best interest of our little visitors to cease our drop in sessions for a little while. We are still taking Party and Camp Bookings and our Sat Morn Workshops will resume on the 22nd of Jan. We sincerely apologize for any inconvenience caused.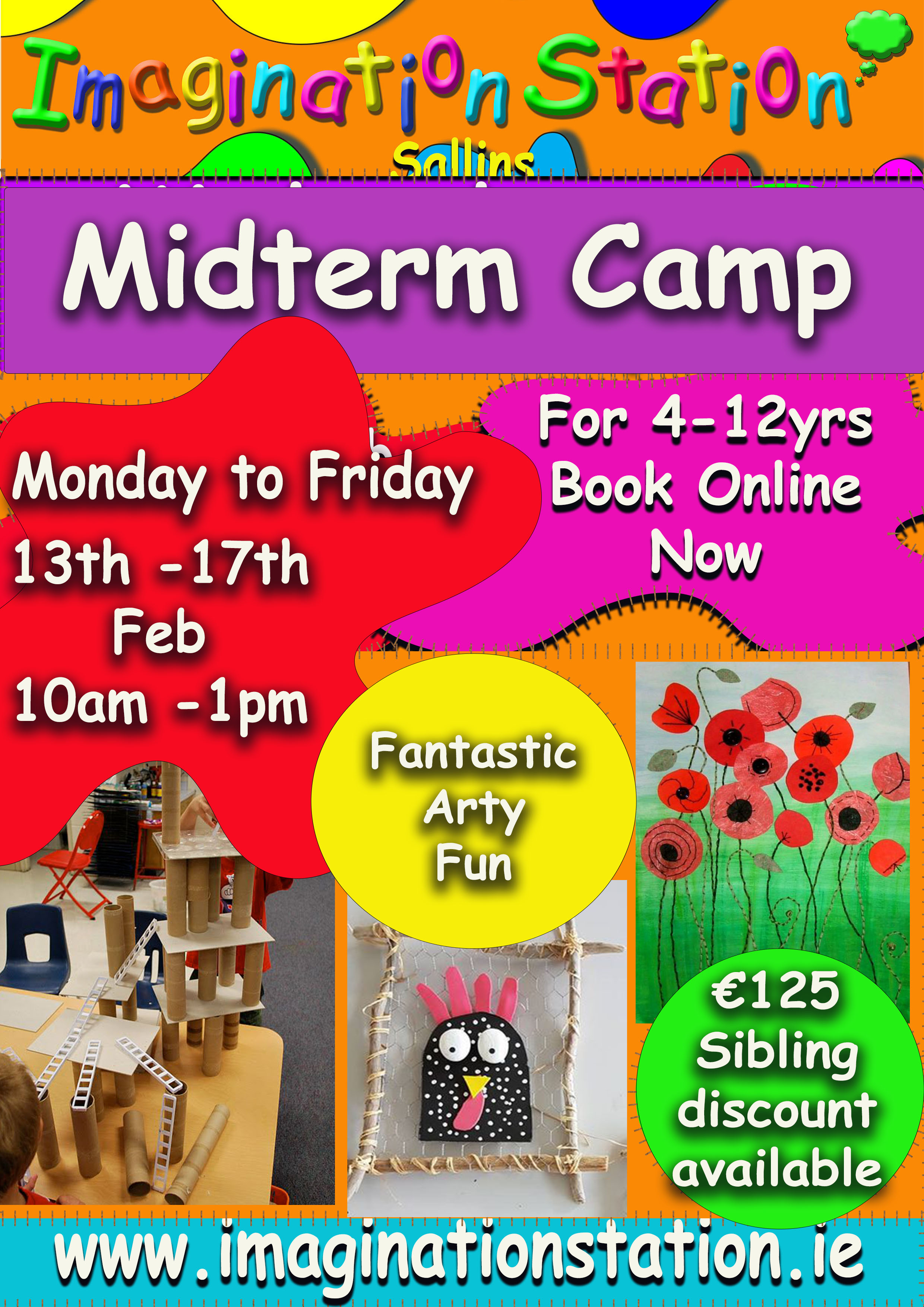 Midterm Camp
Available to Book Now
Mon 21st to Fri 25th Feb
Early Bird Special €100 (Normally €125)
Fantastic Camp for any child aged between 4 and 12
Different Activities Every Day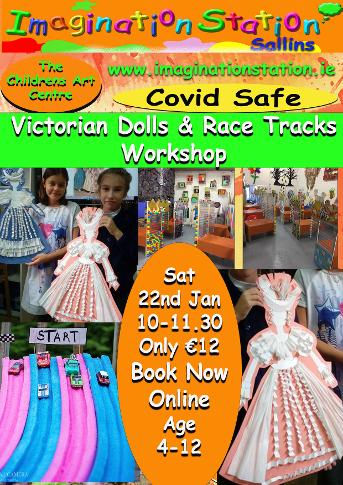 Sat Creative Play Sessions
Sat 22nd Jan
10am to 11.30
Age 4 -12 Children can choose to make a beautiful Victorian doll or a fun Racetrack
€12 per 1.5hrs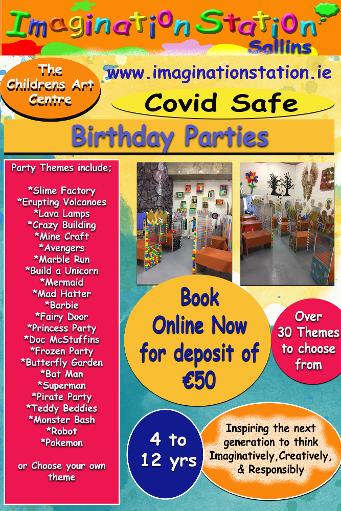 Birthday Parties
From €10 per child
Includes Free Birthday Cake
Food can be provided
Book Now for only €50 Deposit
Over 30 Activities to choose from.