NOTICE; Dross Evolution is Evolving and will now be known as Imagination Station
We hope our re-branding will not cause you any inconvenience while we update all our online publications.
Thank you for your patience during this transition.
Unit 3, The Waterways, Sallins.
(In unit to the left of Vincents Charity Shop)
Notice
I am so sorry to inform you that this weekends workshops have been postoned till next weekend the 7th and 8th of March this is due to a family bereavement.
I apologize for any inconvenience caused. If you have already booked your booking will be transferred to next week but if you can not make that date,then please let us know and I will issue you with a full refund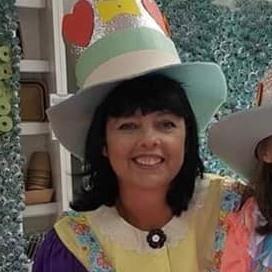 Arty Marty's Easter Camp
Imagination Station, The Waterways, Sallins
Mon 6th April to Fri 17th April
Arty Marty's Easter Camp is Fantastic fun as well as being educational.They will create tons of imaginative creations as well as learn about recycling.Suitable for 4 to 12 years.
Week 1 Theme is What do we want to be when we grow up
Week 2 Theme is Our Favorite Things
Camps can be booked per day or per week.
Places Limited
10am to 12pm Mon to Fri €55 or €12 per day.
10am to 2pm Mon to Fri €100 or €24 per day