NOTICE;
It is with great disappointment that due to Corona Virus we have had to cancel ALL workshops and camps until further notice. To help with the boredom that children must be suffering due to school closures and social distancing Arty Marty is giving FREE weekly art kits for children to make at home, which can be collected every Saturday. Children can then watch the daily tutorials to help them make all kinds of wonderful fun projects using the FREE art kits.
Please use social distancing protocol when collecting art kits. Only one person to collect and you can of course collect for friends or neighbours.
No Need to be Bored
FREE WEEKLY ART & CRAFT KITS
FOR CHILDREN OF NAAS & SALLINS
Which can be collected
Every Saturday from 12pm to 3pm
At Imagination Station, The Waterways Sallins.
DAILY ONLINE TUTORIALS
will be posted here and on our Facebook Page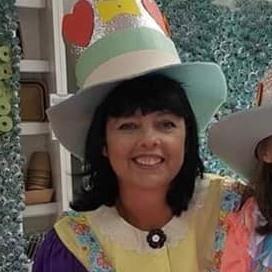 Arty Marty's Easter Camp
Imagination Station, The Waterways, Sallins
Mon 6th April to Fri 17th April
Arty Marty's Easter Camp is Fantastic fun as well as being educational.They will create tons of imaginative creations as well as learn about recycling.Suitable for 4 to 12 years.
Week 1 Theme is What do we want to be when we grow up
Week 2 Theme is Our Favorite Things
Camps can be booked per day or per week.
Places Limited
10am to 12pm Mon to Fri €55 or €12 per day.
10am to 2pm Mon to Fri €100 or €24 per day