Imagination Station for your Corporate or School Event
We can bring Imagination Station anywhere.We provide lots of wonderful Art and Craft and Game activities for Schools, Festivals, Fun Days, Family and Corporate Events. All our activities are suitable for all ages, are great fun, Sustainable and suitable for any event and any numbers. We always use where possible sustainable materials and give children lots of information about recycling, up-cycling and what they can do to protect our environment. Our mission to inspire children to be imaginative, creative and responsible.
All staff, prep work, materials, tools, table or floor coverings included
We can design events for any number of children using any theme. Below we have given some examples of our creative activities
Here are some examples of our fun workshops but we can design a workshop especially for your event.
Giant Hook a Fish Game:
This is a Giant version of Hook a Fish Children love this game and everyone who catches a fish wins something (which is every one really, we make sure of it) and prizes are varied but can include stickers, loom bands, bubbles, small craft projects etc.This activity is great fun for all ages.
Make a Giant Creepy Creep Mask (Kimmy Cantrell Style)
The basic shape of this monster mask is ready and all children and adults have to do is decorate it. We provide a short demo and children and adults can get to work and make their creepy creep as scary as they like. This activity is created to be easy for young children as well as more complicated for older ones. It is great fun for all ages.
Make a Spider Puppet
Younger children love this activity. All shapes are already prepared and children just have to assemble and stick together. Demo and assistance given.
Make a CD Monster
This is also an activity which is very suitable for younger children and involves using cds to make monsters. All materials and demo provided.
Tie Dye Workshop, Slime Factory, Bag Making, Mine Craft, Unicorn Headband, and many more.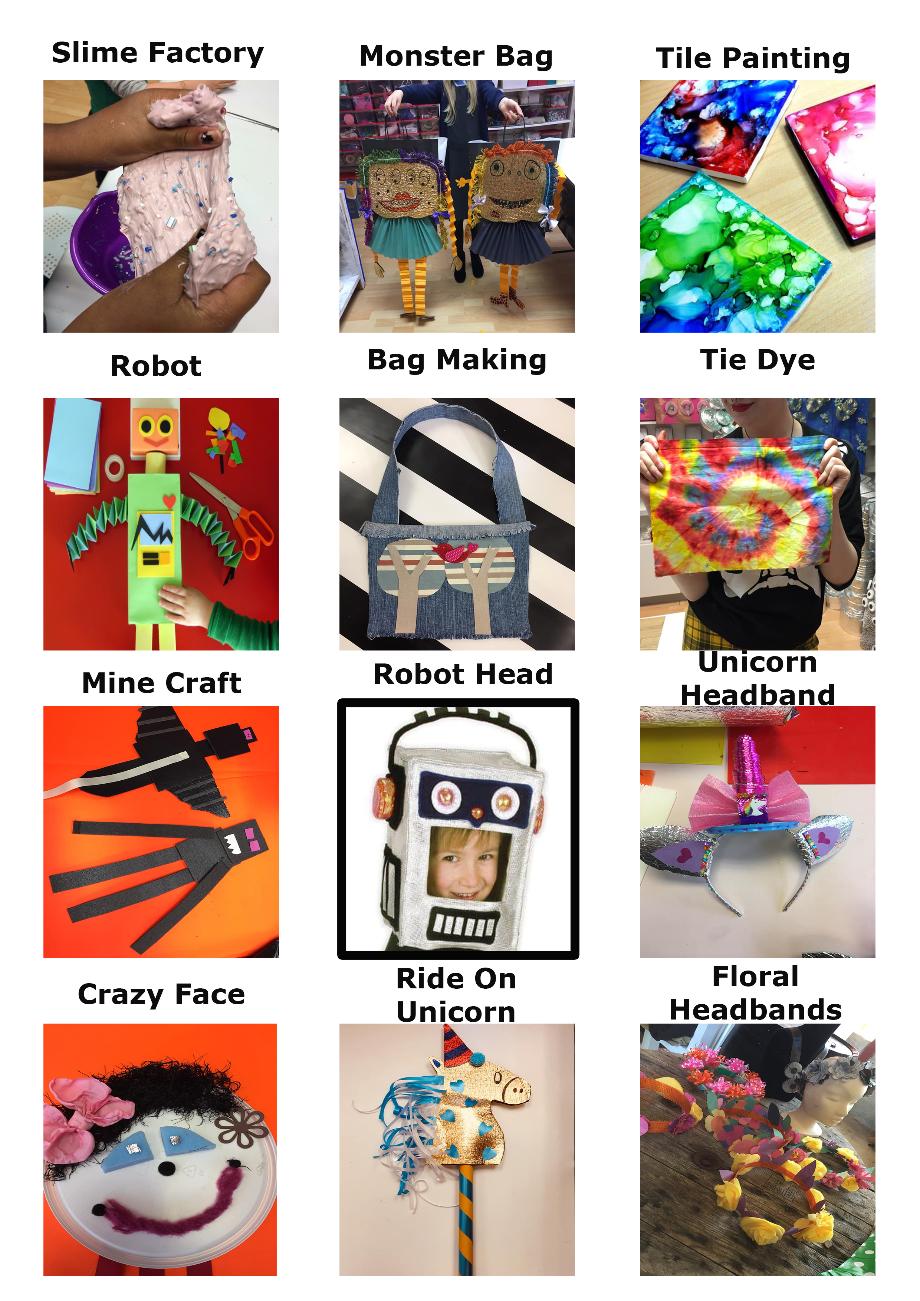 Copyright Dross Evolution Gallery